Intelligent Wireless Dissolved Oxygen Meter
Summarize:The intelligent wireless dissolved oxygen measuring instrument uses a galvanic cell oxygen sensor to monitor the dissolved oxygen concentration in the water. It is mainly used for real-time online measurement in places such as breeding and water quality monitoring. This system takes micro-processing as the core and has self-calibration and compensation functions for temperature, atmospheric pressure and salinity, accurate measurement, fast response, good stability, and can work reliably for a long time. The system adopts NB-IoT wireless wide area network communication technology. The data is sent to the cloud platform through the Internet of Things, and information such as dissolved oxygen, water temperature, and local atmospheric pressure are displayed at the same time, making the system convenient and fast to use.   technical parameter: Dissolved oxygen: 0~20mg/l ±0.5mg/l Resolution: 0.1mg/l Saturation: 0~200% Temperature: 0-60℃ ±0.5℃ Atmospheric pressure: 90-110 kPa(A) Salinity compensation: 0-59 PPT (g/kg) 0-59 PPT (g/kg) Response time: 60s Communication method: NB-IoT wide area network data transmission Power supply: AC220V 50Hz Installation method: sensor-on-site input type Display-wall-mounted and panel-mounted  
0.0 元 0.0 元
The intelligent wireless dissolved oxygen measuring instrument uses a galvanic cell oxygen sensor to monitor the dissolved oxygen concentration in the water. It is mainly used for real-time online measurement in places such as breeding and water quality monitoring. This system takes micro-processing as the core and has self-calibration and compensation functions for temperature, atmospheric pressure and salinity, accurate measurement, fast response, good stability, and can work reliably for a long time. The system adopts NB-IoT wireless wide area network communication technology. The data is sent to the cloud platform through the Internet of Things, and information such as dissolved oxygen, water temperature, and local atmospheric pressure are displayed at the same time, making the system convenient and fast to use.
technical parameter:
Dissolved oxygen: 0~20mg/l ±0.5mg/l
Resolution: 0.1mg/l
Saturation: 0~200%
Temperature: 0-60℃ ±0.5℃
Atmospheric pressure: 90-110 kPa(A)
Salinity compensation: 0-59 PPT (g/kg) 0-59 PPT (g/kg)
Response time: 60s
Communication method: NB-IoT wide area network data transmission
Power supply: AC220V 50Hz
Installation method: sensor-on-site input type
Display-wall-mounted and panel-mounted
We could not find any corresponding parameters, please add them to the properties table
Meter Sales Inquiry(TEL):0591-83969820
Email:info@wideplus.com
Toll Free Technical Service: 400-887-6339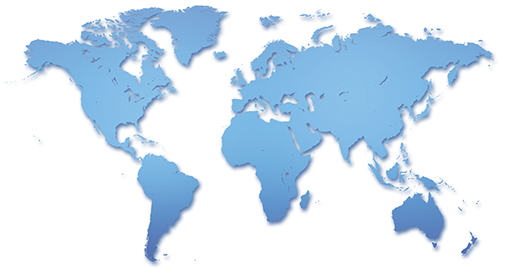 The main business of Fujian WIDE PLUS Precision Instrument Co., Ltd. involves the R&D and manufacturing of pressure, flow, temperature, liquid level, photoelectricity, water quality and other parameter sensors as well as instrumentation tubes and valves in the industrial field; the R&D and manufacturing of high-precision automation equipments; high-precision mechanical machining; and the products and overall solutions of the city's intelligent water affairs.
Fujian WIDE PLUS Precision Instrument Co., Ltd.
ADD:No.16, Xingye West Road, Mawei High-tech Zone,Fuzhou,Fujian China
Email:info@wideplus.com
Fax:0591-83969222
Toll-free technical service number:
400-887-6339